Tell me about the outcomes.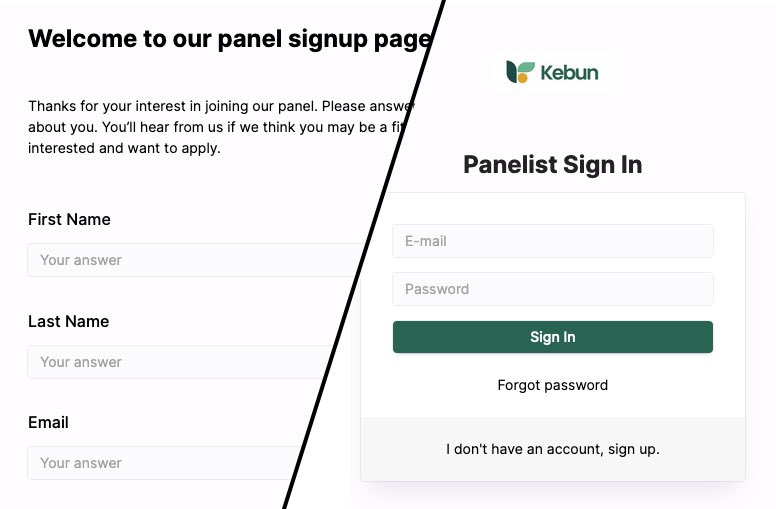 Panelist sign-up
Use our robust survey builder to create a panel sign-up form.
Your respondents can also log-in and update their own profiles.
Rich profiles
Define your own panelist properties, using text, dates, checkboxes, dropdowns, and more.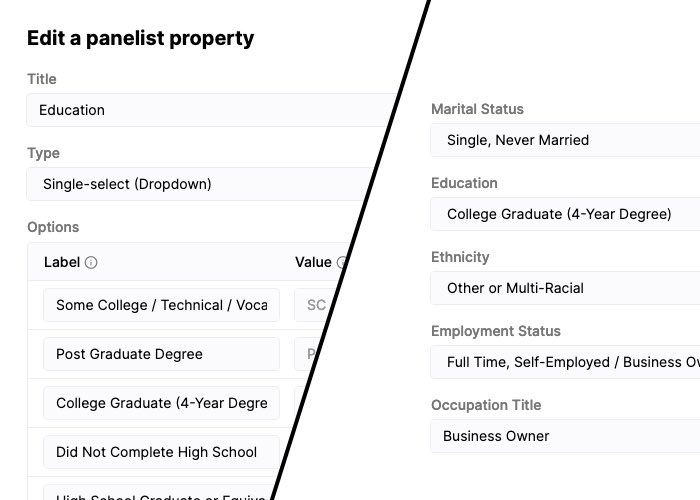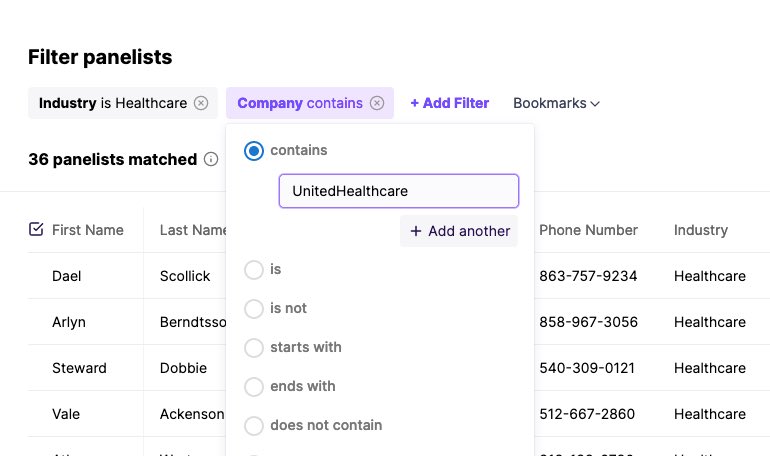 Easy search
Easily filter or search your respondents to find the right sample.
Past participation
The full audit trail of your respondent participation is available.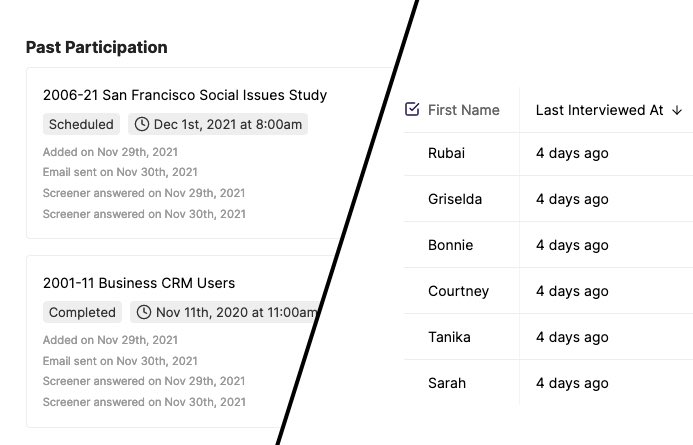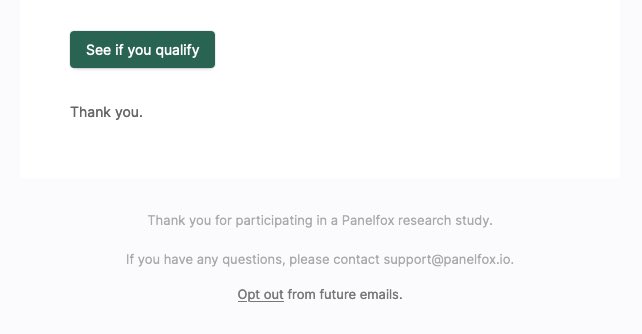 GDPR and Compliance
We automate unsubscribe, bounce, and spam tracking, so you can focus on important things. We're fully GDPR compliant.
Additional features
Branding: Ensure your panelist experience is fully on-brand.
Tagging: Slice and dice your panel with tags, any way you want.
Bulk edit: Easily edit 1000s of panelists at once.
Export: Download a CSV of your panel.
Get started today
We would like to learn about your pain points and desired outcomes.
Please schedule a time to chat with us.